Due to poor road conditions, Rome Grade School will utilize an E-Learning day tomorrow, January 31st. If you would like to request a school lunch for your child, please email Mrs. Mellott at
smellott@rome2.net
or let your child's teacher know by 10:00 a.m. Lunches will be ready for pickup between 12:00 and 12:30 on the east side of the school building.

Class S Region 12 Regional Championship game will still be played at Rome tonight at 6pm, as we are required to complete regional play for the SIJHSAA state tournament.

Due to deteriorating road conditions and continued weather moving in, Rome Grade School will utilize an E-Learning day today, January 30.

Sports Schedule Update!! Due to inclement weather, the boys regional game between Kell and Grand Prairie at Rome has been rescheduled for tomorrow night, Thursday, at 7:30 pm. For Rome Volleyball tomorrow night, C game is getting moved up to 3:30, with JV starting at 4pm. After the VB game, please have the gym cleared asap in preparation for boys regionals.

Due to the approaching winter storm, Rome CCSD2 will utilize an E-Learning day on Wednesday, January 25. There will be no in-person attendance. The students received assignments and instructions from their teachers.

While a decision has not been made regarding school for Wednesday, January 25, we are anticipating using an E-Learning day due to the weather forecast. As a result, we are preparing sack lunches for students today. If you would like your child to bring home a sack lunch today, please email
mmiller@rome2.net
or call 618-266-7214 to sign up by 2:00 pm today.

Rome Grade School may use E-Learning days instead of snow days this year. In the event we use an E-Learning day, we will offer school lunches to our students. Our goal is to send the school lunch home with the students prior to the E-Learning day. If you would like to sign your child up to receive a lunch on E-Learning days, please email Martha Miller at
mmiller@rome2.net
or Sarah Mellott at
smellott@rome2.net
to be placed on the lunch list. You may also call the school at 618-266-7214 to request lunches. Regular lunch fees apply to these lunches. If you have any questions, please contact Mrs. Mellott.

Library Fundraiser Information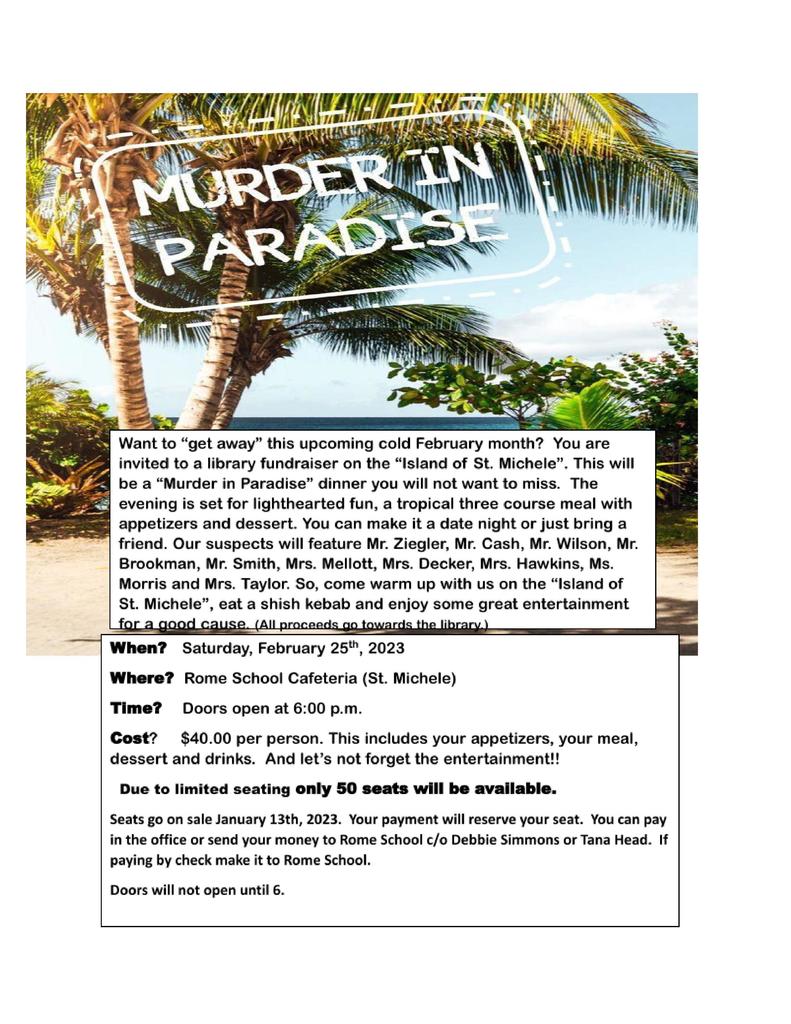 Congratulations to the 2023 Rome Volleyball team! 💚🏐💛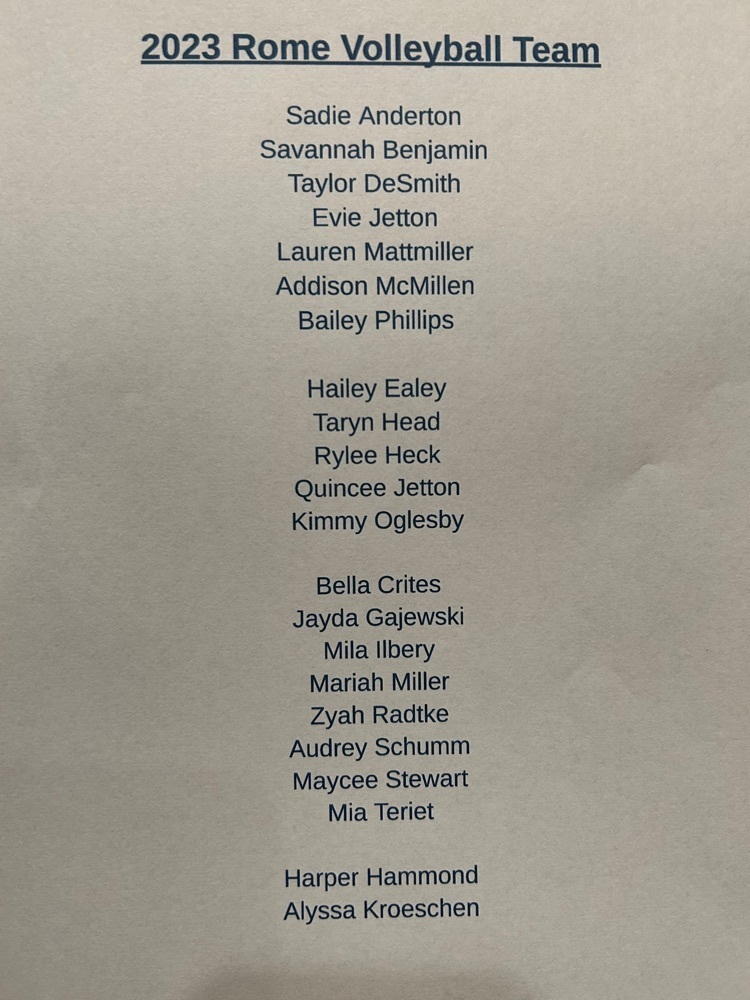 FYI

Picture Day Information!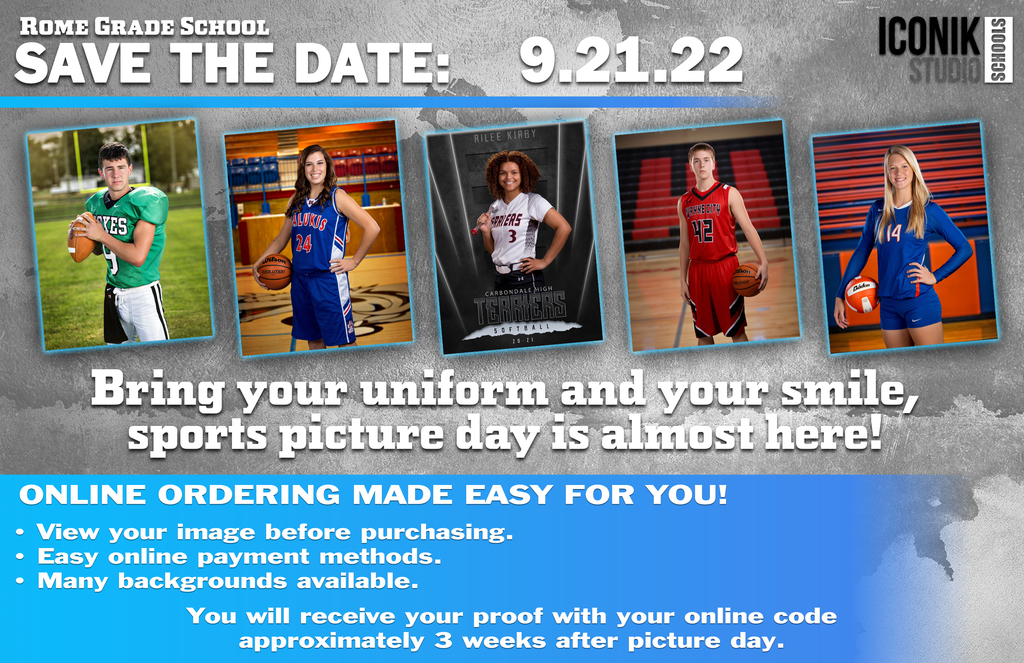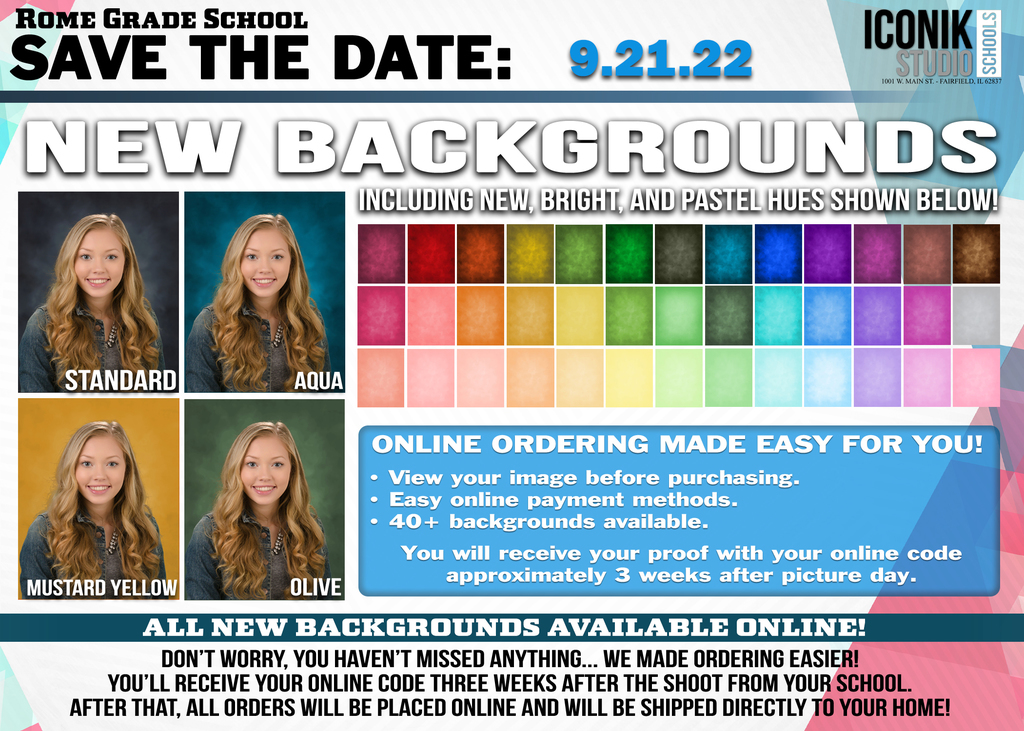 Good evening. We are thrilled to have 5 buses running every morning and every evening now. If your child's transportation changes, please call the school office to notify us of any changes by noon, if possible. Thank you very much for all your help!

Information- 9/7/2022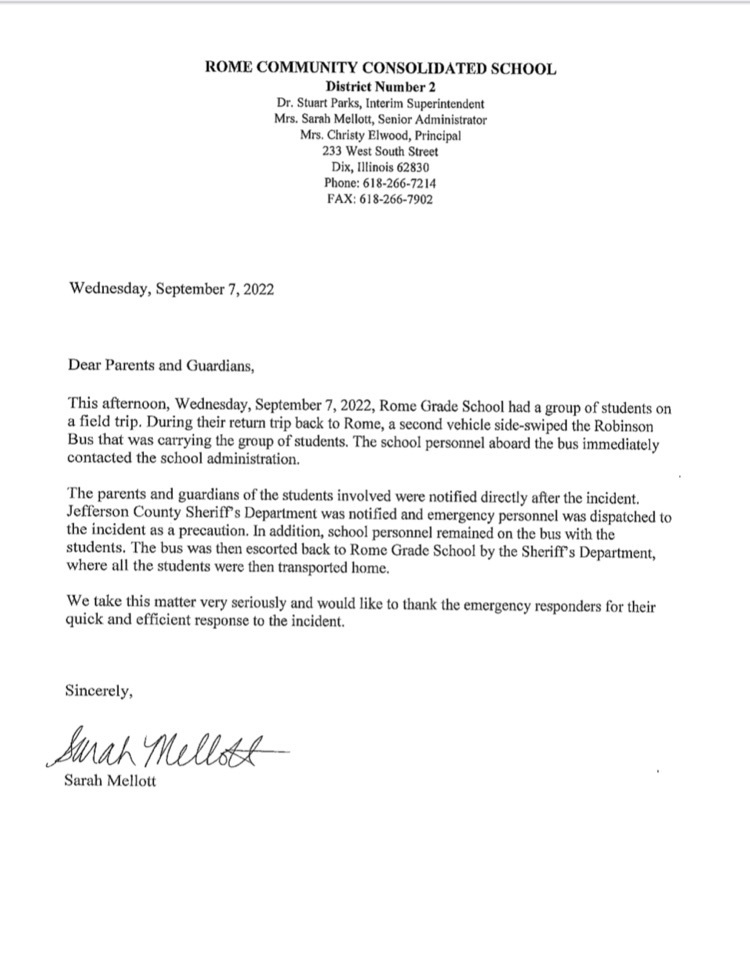 The buses are running behind this evening. Your students may arrive home later than usual. Thank you.

We are accepting sealed bids for the school van! If you are interested check out the information below!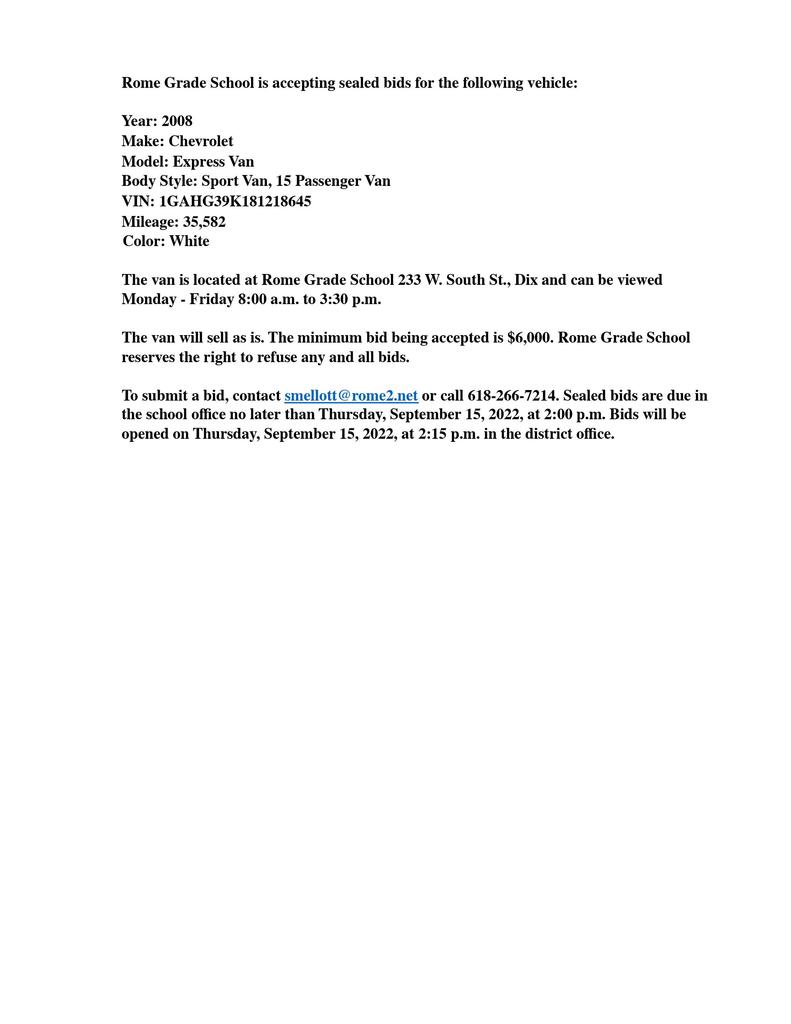 Information on E-Learning Plan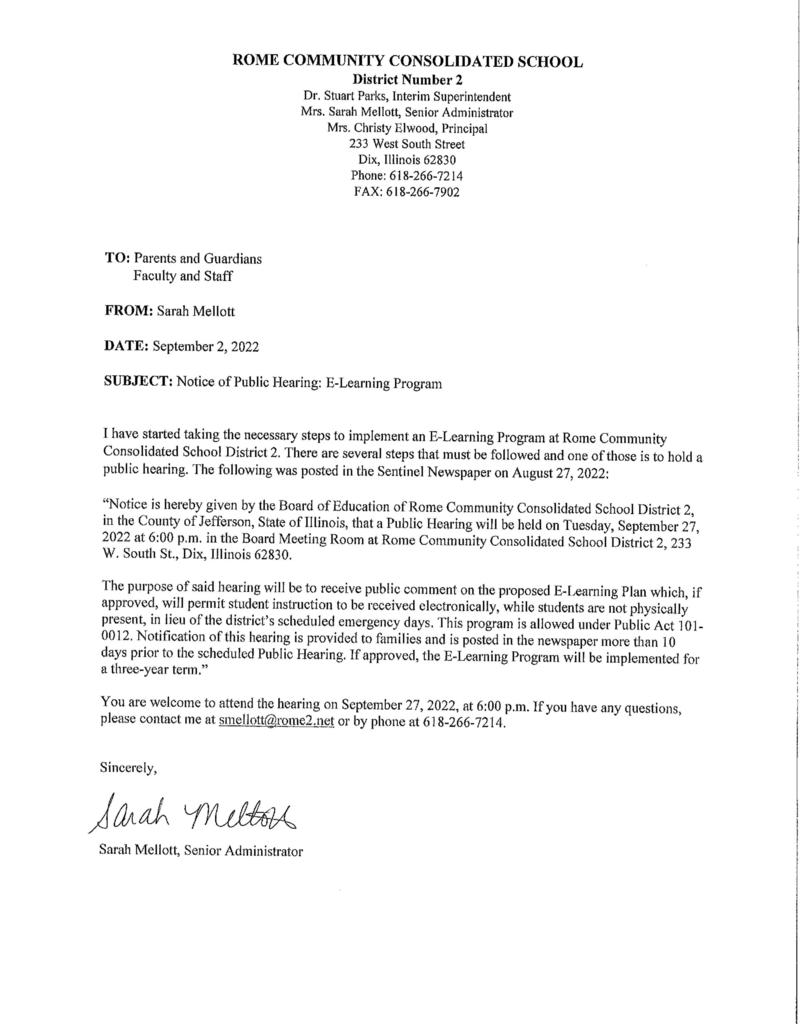 Mark Your Calendars for the 8th grade Fundraiser! 💚💛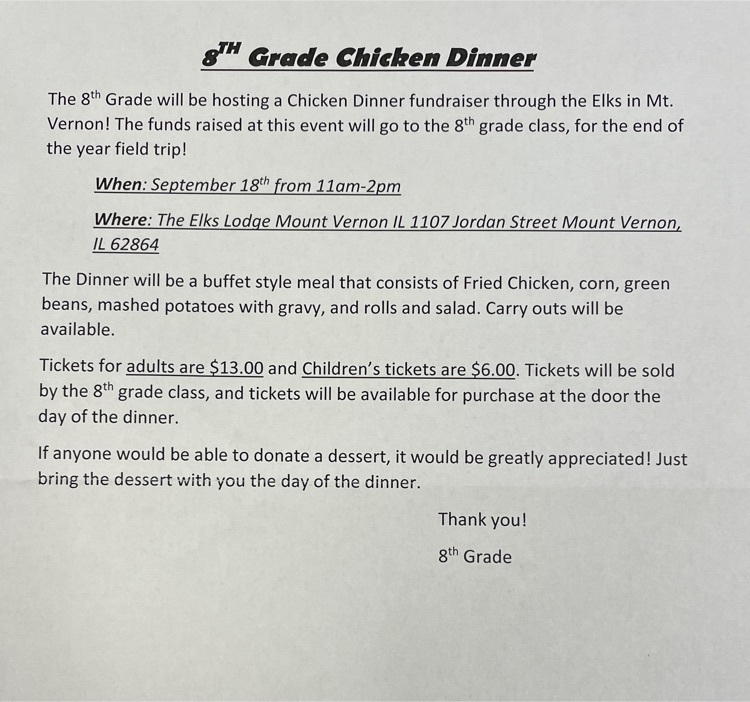 For your Information.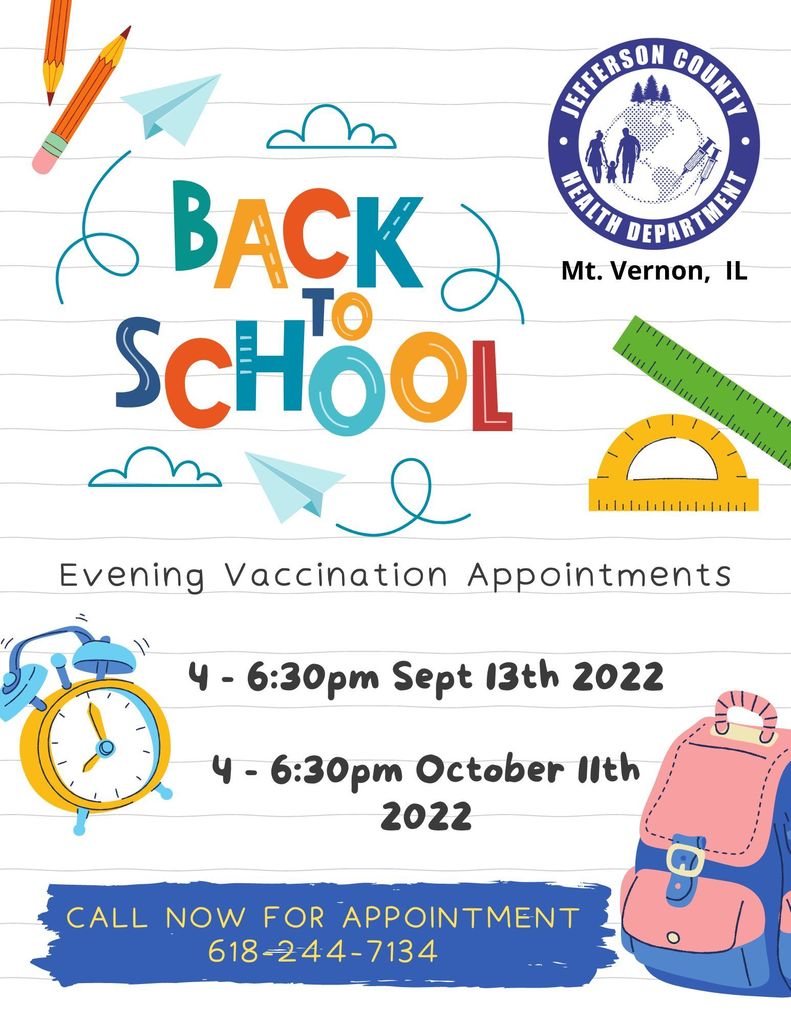 Updated Health Guidelines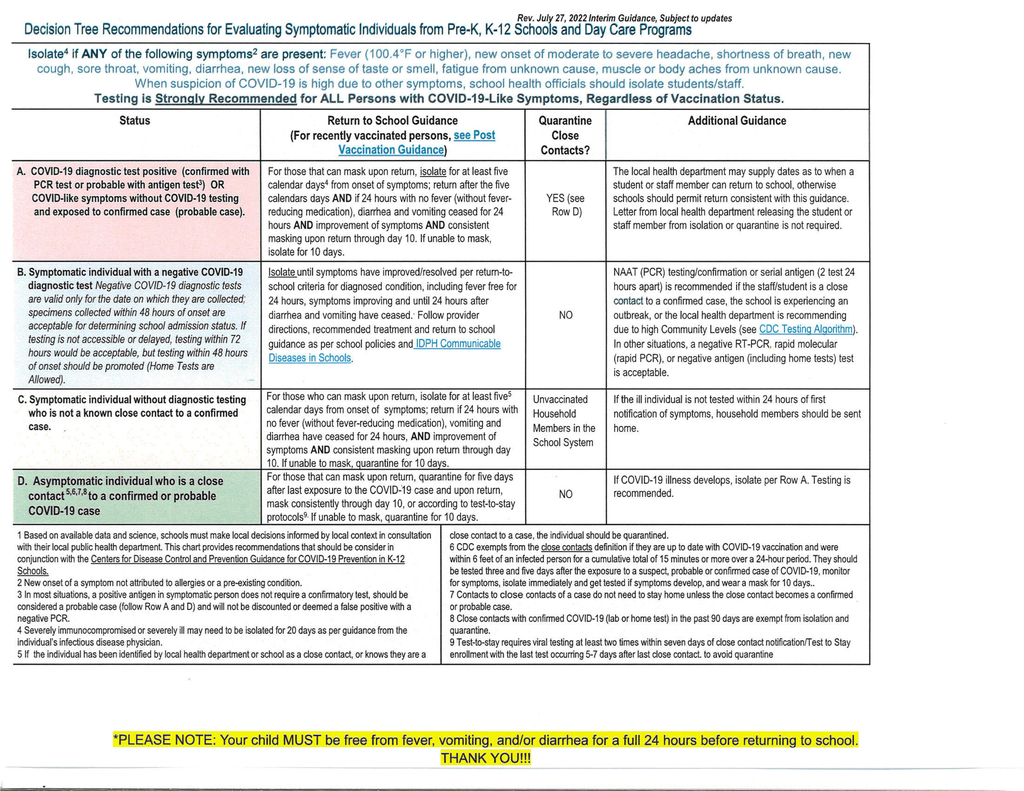 Important Dress Code Information!