Just a reminder that this week is a short one! Monday and Tuesday are regular days. There's no school November 23-25.

Important November Dates to Remember: Thurs, November 3rd: Dental Safari, Picture for Retakes, Groups, and Fall Sports. Tues, November 8th: No School (Election Day) Thurs, November 10th: Veteran's Day Breakfast and Program Fri, November 11th: No School (Veteran's Day) Fri, November 18th: Book Character Day Wed, November 23rd- Fri, November 25th: Thanksgiving Break

This Thursday is Retake Day! We will also be taking pictures of the following groups: Girls Basketball, Boys Basketball, Cheerleading, all music groups, Beta Club, and GATE *Any student who was absent on Picture Day also needs to get their picture taken for the yearbook!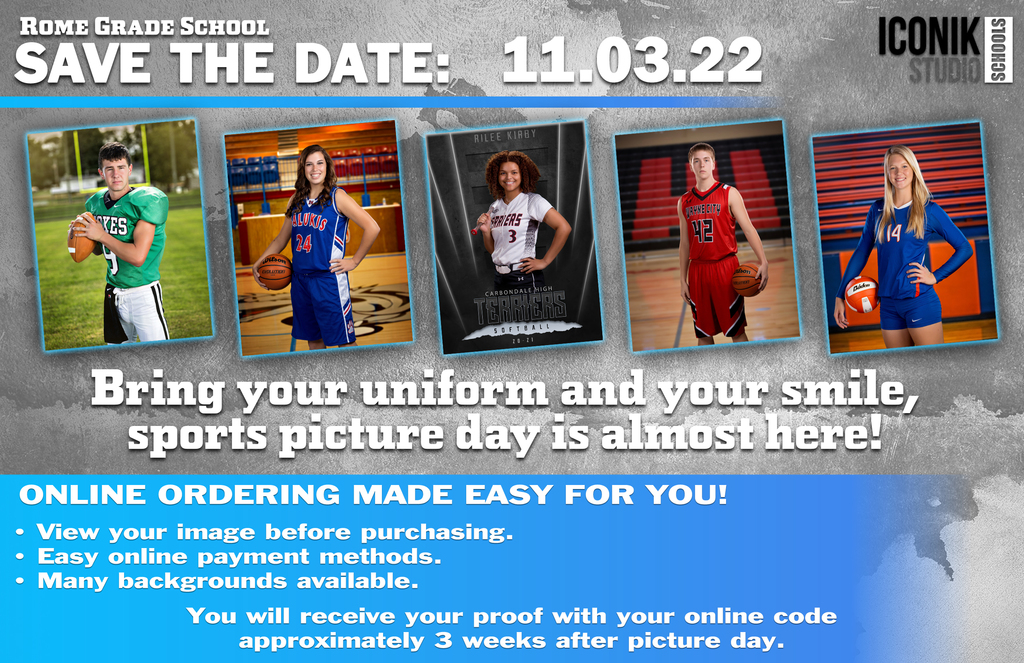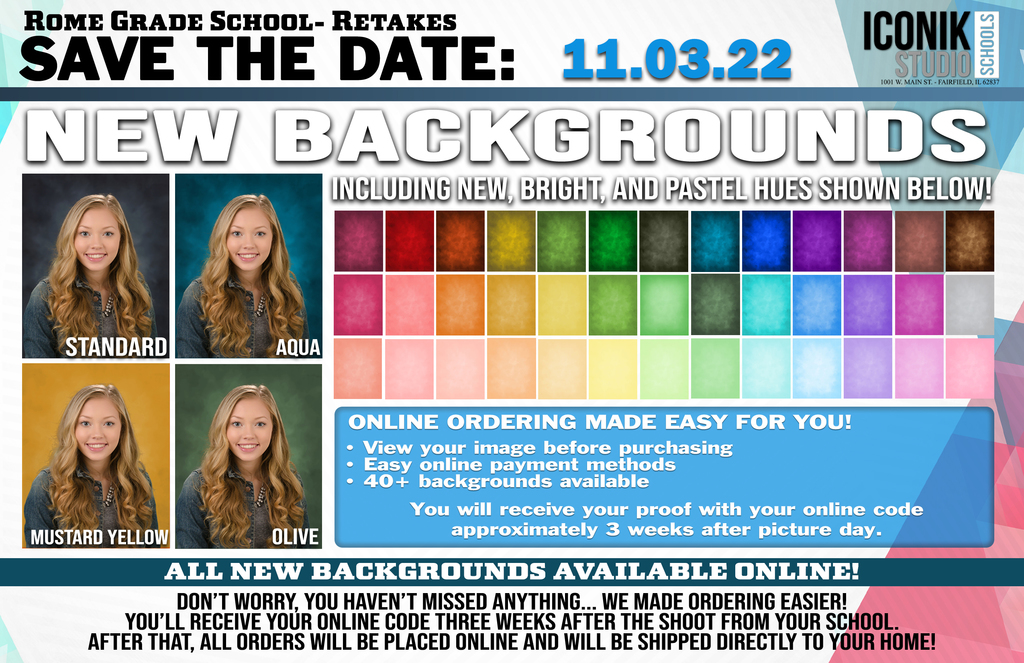 Rome Tournament is coming! Games begin Monday, October 31st.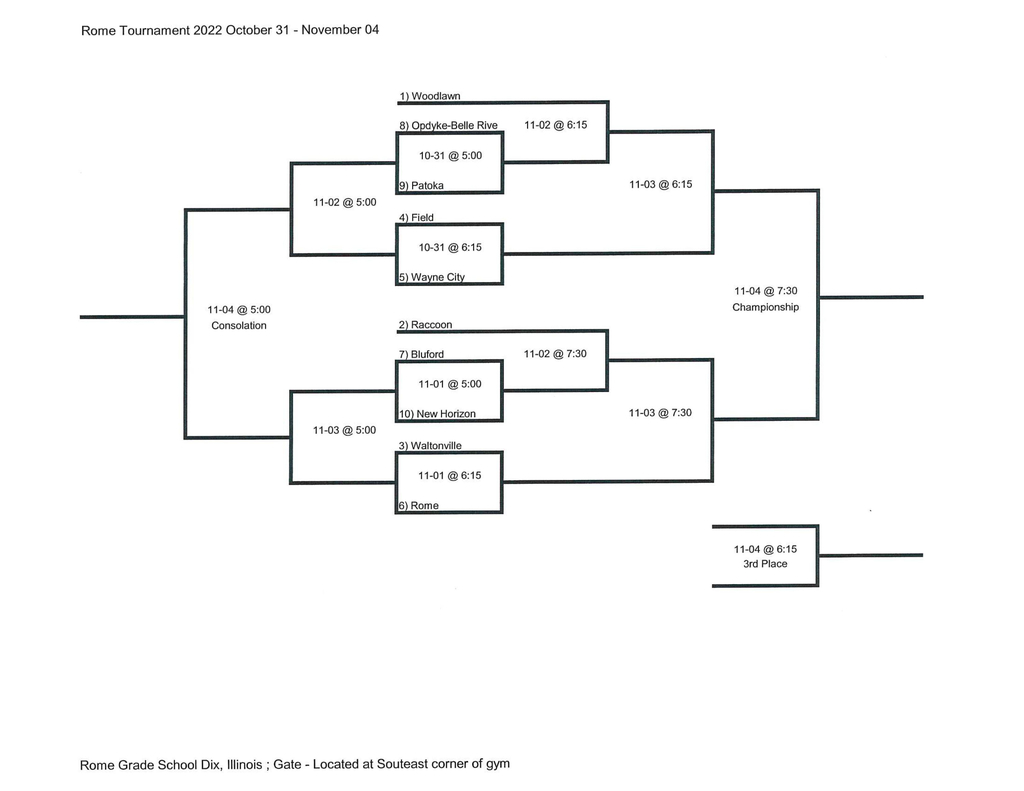 Dental Safari consent forms were sent home with all students this week. Attached is a copy of what was sent home with your child. If your child is in Kindergarten, 2nd or 6th grades, the State of Illinois requires a current dental exam to be on file before the deadline in May 2023. This appointment fulfills that requirement. To take part in this service, please complete the dental consent form and return it to the nurse's office no later than Wednesday, October 26th. You may also complete the consent online at
www.dentalsafariforms.com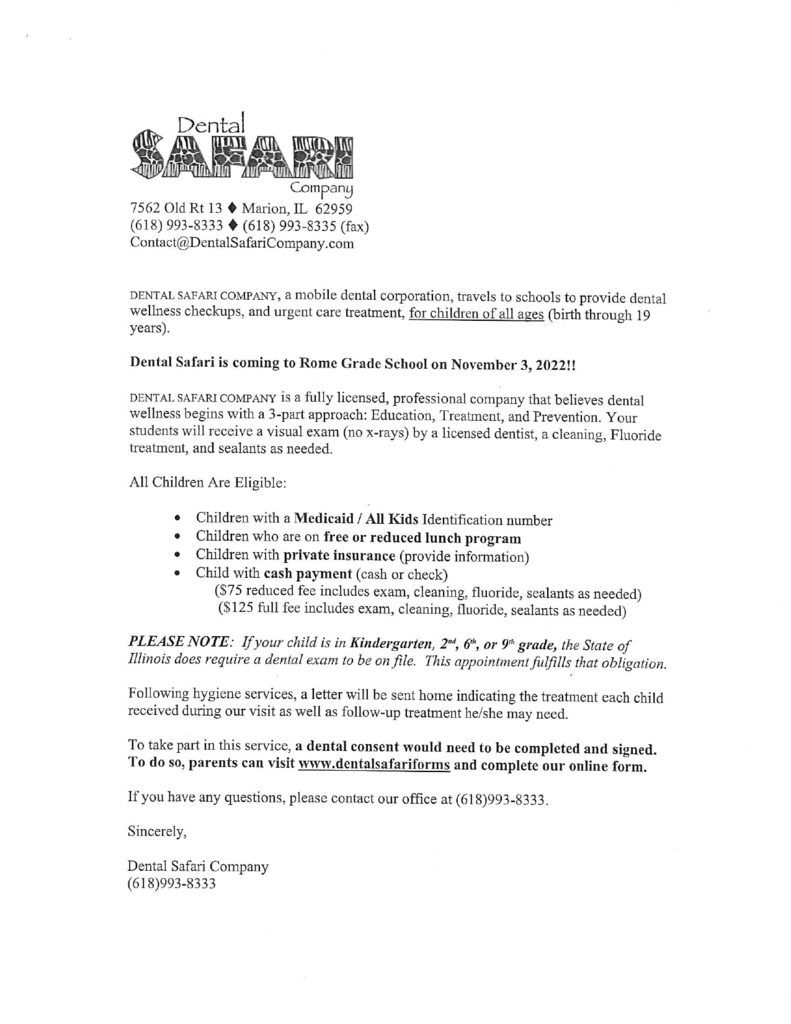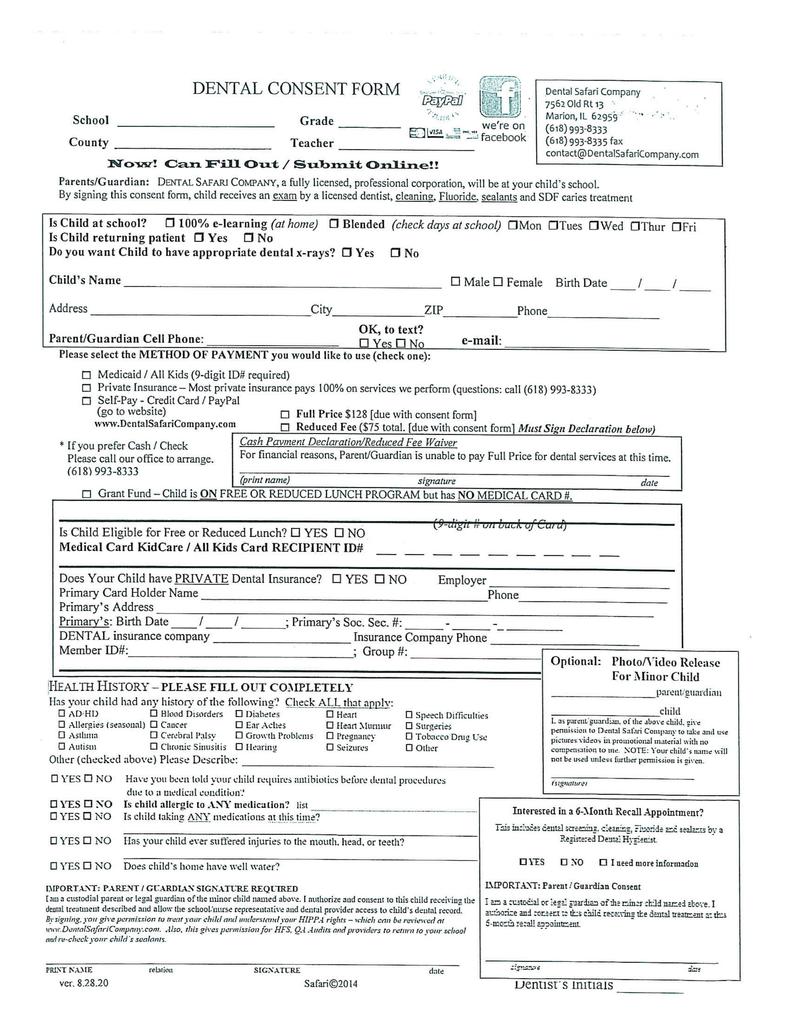 Just a reminder! Tomorrow is the last day to turn in Cheer Clinic Forms!!

Just a few Friendly Reminders! *Parent Teacher Conferences are tonight from 4:00-7:00 and tomorrow from 8:15-11:00. *Students are NOT in attendance TOMORROW or MONDAY! Have a great long weekend and enjoy the beautiful Fall weather!!

The Rome Booster Club meeting scheduled for today, Monday, October 3, 2022 has been cancelled.

It's Cheer Clinic time again!! Check your child's backpack for info! 💛💚

Boys basketball tryouts will be October 3 from 5:00 - 6:30 and October 4 from 6:30 - 8:00. Girls basketball tryouts will be October 3 from 6:30 - 8:00 and October 4 from 5:00 - 6:30. Tryouts are for students in Grades 5 - 8. Students must have a sports physical on file to participate.

FYI

Cross Country practice for Thursday, September 22, 2022 has been cancelled.

Picture Info!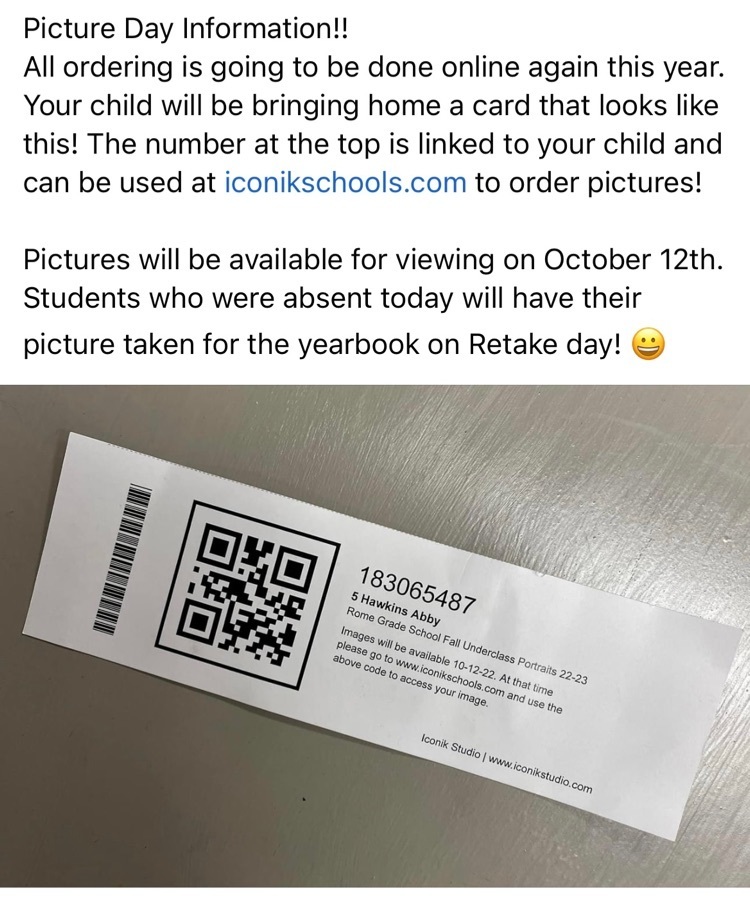 Girls softball will have practice on Monday, Sept 19, Tuesday, Sept 20, and Wednesday, Sept 21 from 3:30 - 5:00. Girls Regional will be held Thursday at Rome School starting at 4:15.

Boys baseball will have practice on Monday, Sept 19 and Tuesday, Sept 20 from 3:30 - 5:00. The boys Regional will be played at Central City starting at 4:15. The bus will leave at 2:50

Rome Girls Softball will play Carlyle in the first round of the Class M Regionals at Rome CCSD on Thursday, September 22, 2022 starting at 4:15. See you there.

Picture Day Information!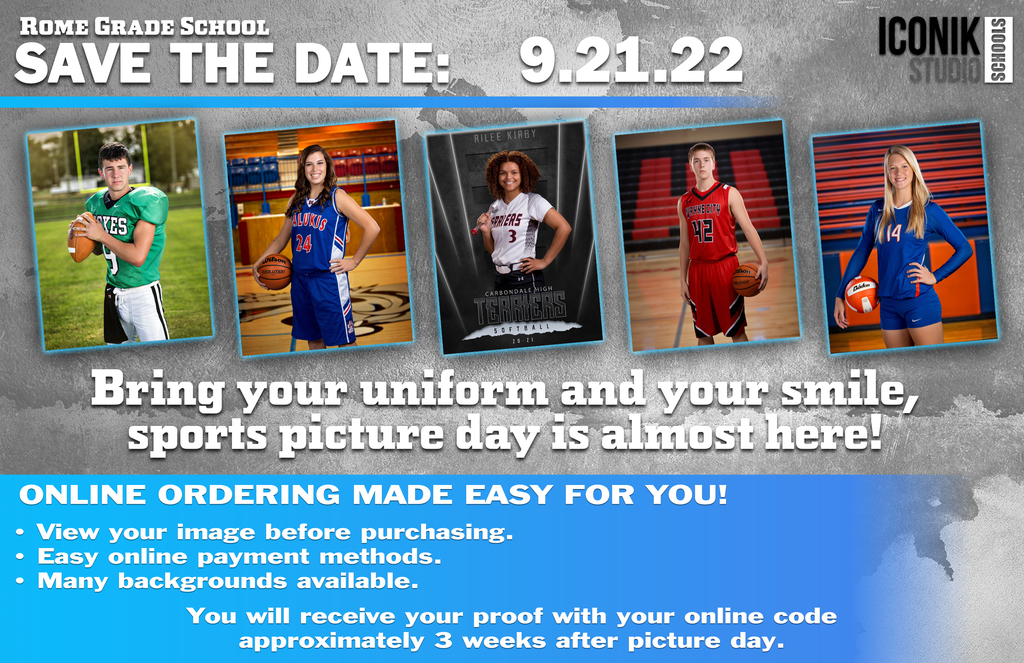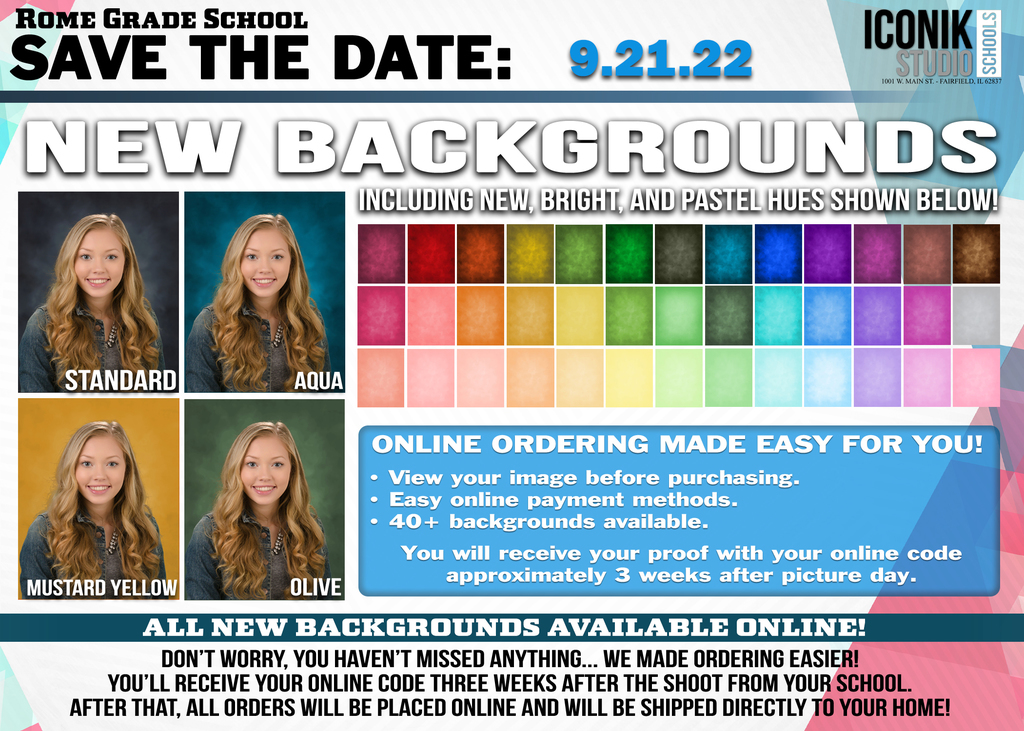 Good evening. We are thrilled to have 5 buses running every morning and every evening now. If your child's transportation changes, please call the school office to notify us of any changes by noon, if possible. Thank you very much for all your help!

Information- 9/7/2022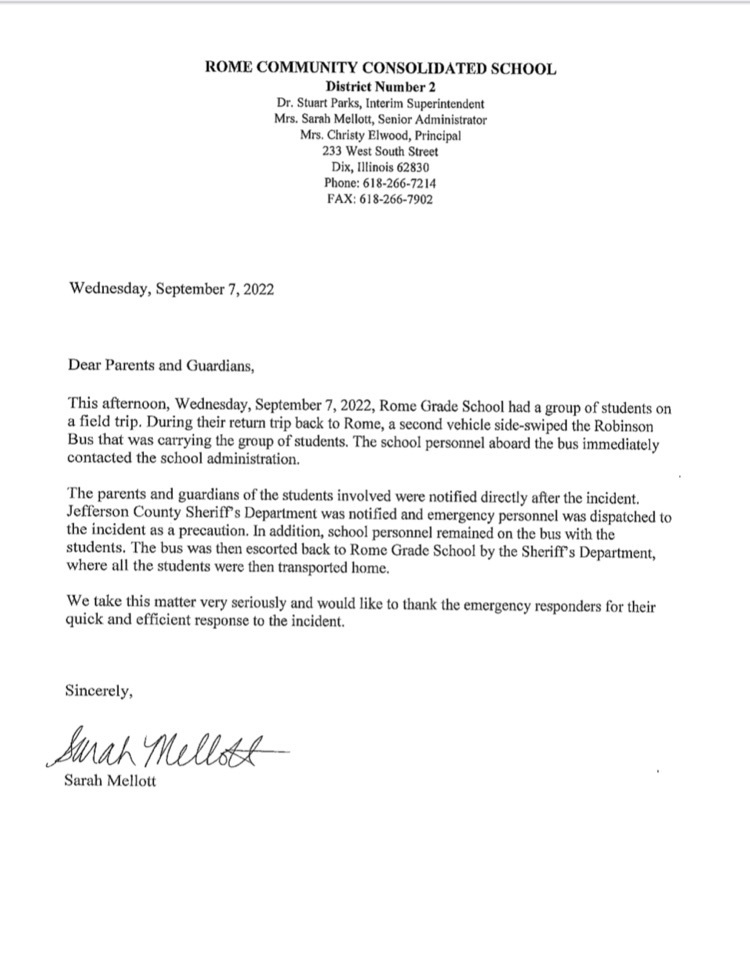 The buses are running behind this evening. Your students may arrive home later than usual. Thank you.